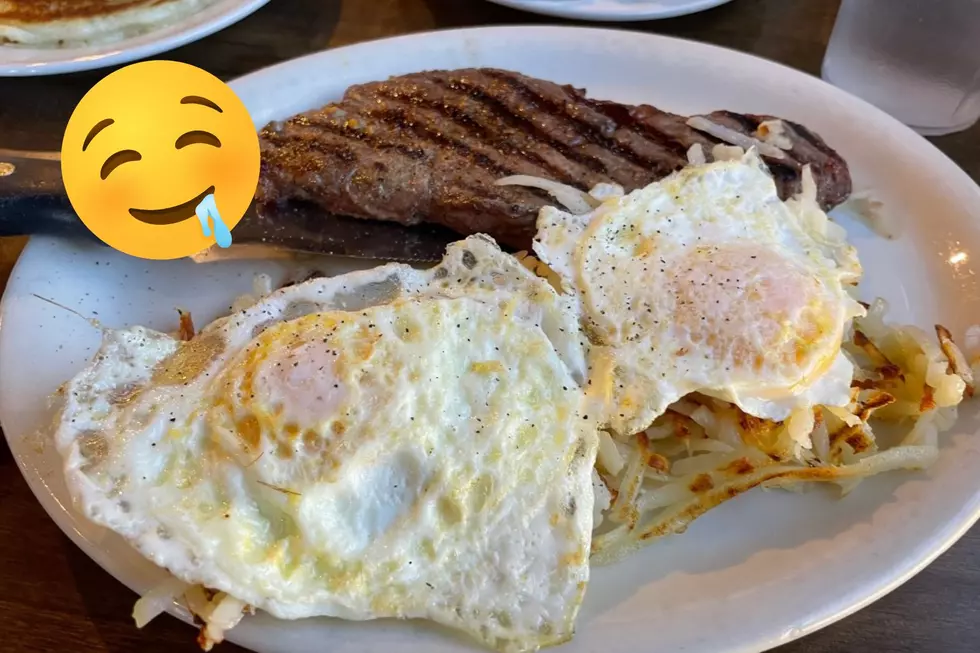 This Hidden Colorado Breakfast Gem Is One Of The Best Around
Big Rob TSM / Canva
If you love to try new places around Colorado for breakfast, you must put this place on the list. This locally owned and run restaurant might be one of the best in the state.

Local Colorado Breakfast Restaurant May Be Best In The State
If you're a breakfast lover, you've probably tried many restaurants around Colorado. Of course, some of the chain restaurants are fine, but you can really strike gold with some of Colorado's local small-town restaurants.
That's the case with this amazing local spot we found south of Fort Collins on I-25 in Frederick, Colorado.
Gabe's Cafe In Frederick, Colorado
Ever been to Gabe's Cafe in downtown Frederick? Locally owned and operated with an amazingly friendly staff, a fun, homey atmosphere, and some of the best breakfast in the entire state of Colorado.
This Hidden Colorado Breakfast Gem Is One Of The Best Around
Gabe's Cafe, a local Colorado restaurant, might be the best in the state when it comes to breakfast.
Gallery Credit: Big Rob TSM
This Awesome Colorado Hidden Gem Donut Shop Is "Off The Hook"
Ever heard of Landline Doughnuts? This cool, locally owned hidden gem donut shop in Longmont, Colorado was a real treat to find! An extremely cool vintage vibe, full of tasty treats, and vintage "landline" phones all over the shop. And yes, they work.
Gallery Credit: Big Rob TSM
11 Celebrities You May Not Know Are From Colorado
When you think of celebrities, you typically relate them to places like Los Angeles or New York. However, there are quite a few celebrities that are from right here in
Colorado
that you may not know about.
Gallery Credit: Nate Wilde