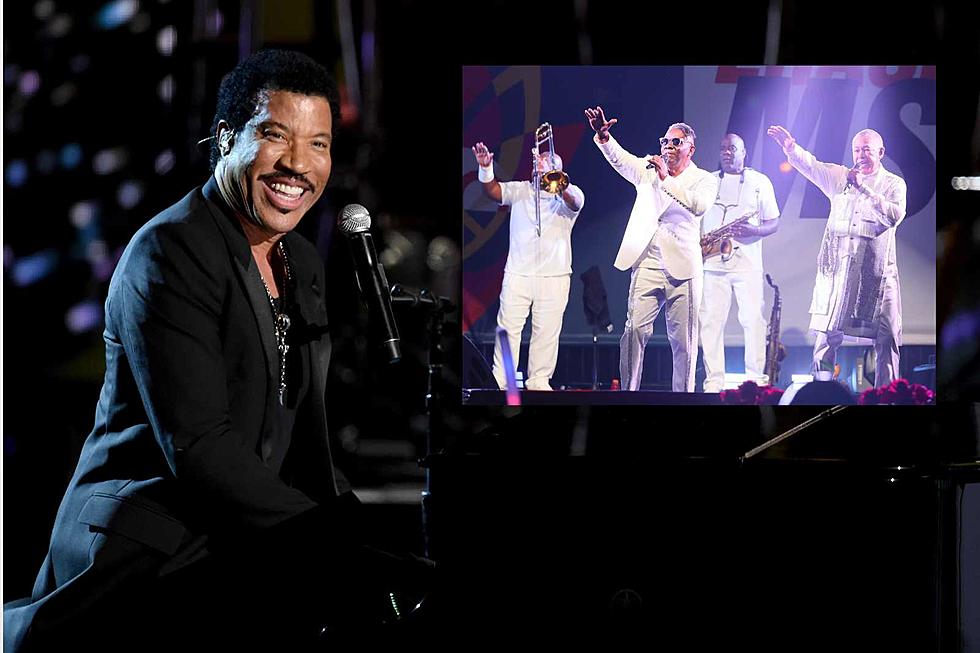 Lionel Richie and Earth, Wind & Fire at Ball Arena – September 2023
Getty Images
It's time to get your vocal cords ready for the summer of 2023, as there'll be a giant night of singing along to some of the greatest songs. The 18-date tour is making one stop in the Mile High City, with two of music's biggest artists.
Lionel Richie has written some of the most-popular songs, that span generations; he recently picked up the ICON Award at the American Music Awards. The icon is coming to Colorado, along with the legendary band, Earth, Wind & Fire.
If you have not seen Lionel Richie in concert, it is a show that I highly recommend, especially if you like to sing along. When you add Earth, Wind & Fire to the lineup, you had better expect a tremendous night out at Ball Arena.
You have to wonder how long that Lionel has been wanting to put this show together, as it seems like such a great fit. It must just come down to prior commitments from each party involved. There are going to be a ton of fans at all of the 18 shows that they have lined up, starting at St. Paul in early August of 2023. The 16th stop on the tour will put them on the stage at Ball Arena.

This is going to be an epic show -
LIONEL RICHIE AND EARTH, WIND & FIRE AT BALL ARENA
Tuesday, September 5
(CODE: SONGDEN)
Ball Arena's Cupholder/Seat Problem: Fan Comments
Steve Staeger from 9News was at an Avalanche game recently and commented on the how the seats at Ball Arena are more cramped now, because they've moved the cupholders up into/onto the armrests. Fans agree:
25 Awesome Colorado Avalanche Stanley Cup Parade Pictures
The 2022 Stanley Cup Champions, Colorado Avalanche, took over the streets of Downtown Denver on June 30th, 2022, to celebrate the team's third Stanley Cup Championship, and we were there for all of the action.