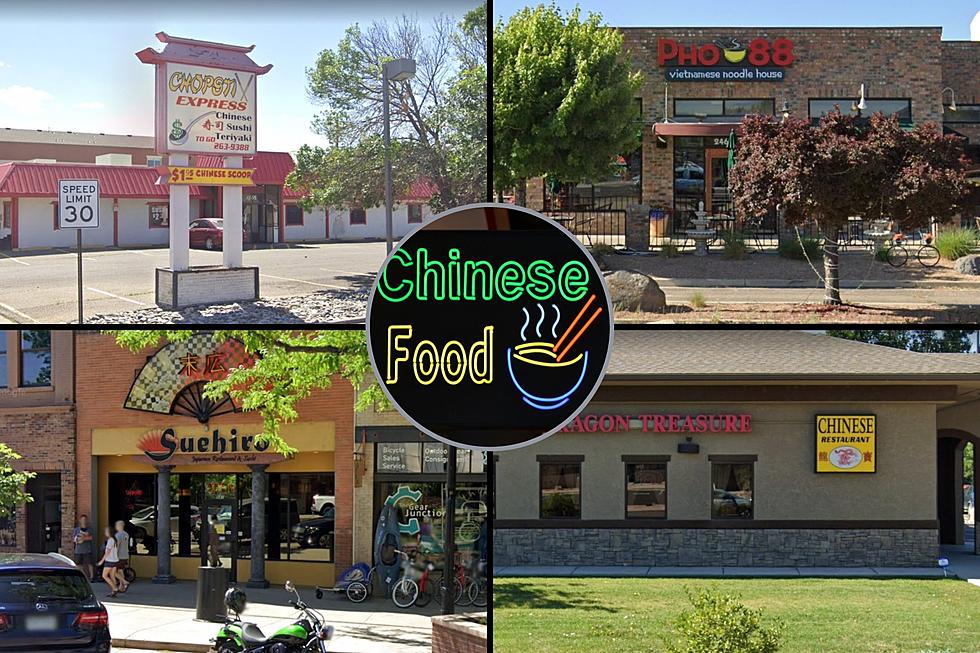 The 12 Best Chinese Restaurants in the Grand Junction Area
Canva Pro
See if you notice the employees speaking English at a Chinese restaurant. If you hear them speaking Chinese, it's a good bet that you have just stumbled upon a great place to order Chinese Food.
Here in Grand Junction, Colorado, you have choices when it comes to Chinese food. Scroll on to learn about 12 of the most delicious places you can go for Chinese in Grand Junction.

Great Chinese Restaurants in Grand Junction, Colorado
If you want to try to spot a great Chinese restaurant there are a few things you can look for inside the business. Hearing the employees speak their native language is a good sign. So is seeing authentic writing on the menu. Is the menu available in English and Chinese? Are there shrines inside the restaurant?
Authentic vs American-Chinese Food
The most popular Asian food in America is far more American than Chinese or Japanese. The crab rangoon, duck sauce, the egg foo young are all Americanized versions of foods from Asia There is certainly nothing out of place about this. In America, this is what we have come to love as Chinese food. Most of the time, this is what people want when looking for a Chinese restaurant.
12 Places For Great Chinese Food in Grand Junction Colorado
There are more than 25 options for Asian food in Grand Junction. We're lucky to have so many options. Let's scroll through 12 places that offer a variety of Asian, and Asian-American food inspired by the far east.
The 12 Best Chinese Restaurant in the Grand Junction Area
The community of Grand Junction is a great place to eat. As the largest city on Colorado's western slope, it's no surprise that we have tons of restaurants to choose from. This includes options for Chinese, Japanese, and Vietnamese food. Check out 12 of the best places for Chinese food in Grand Junction.
LOOK: 25 Grand Junction Restaurants That Blow Tourists Away
We asked our audience for a restaurant they would recommend to someone visiting from out of town. Scroll through the list of the best restaurants GJ has to offer.
LOOK: Best Mexican Restaurants in the Grand Junction Area
There are tons of great options for Mexican food in Grand Junction, Colorado. If you really started looking into it, you'll be surprised by the number of options in town. Leaving the Taco Bells of the world behind for a day, check out our suggestions for the Top 10 Best Mexican restaurants in Grand Junction.