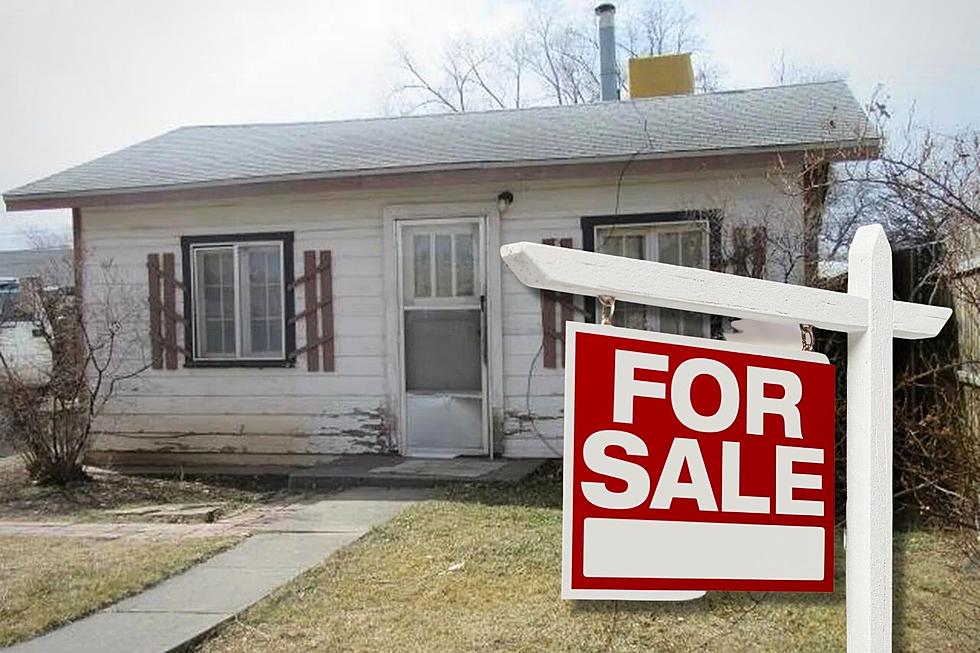 Grand Junction Colorado Actually Has a House For Sale For $150K
Toni Heiden with Heiden Homes Realty / Canva
Believe it or not, at this very moment, Grand Junction, Colorado actually has a house on the market for $150,000. If you're looking for a starter home in a quiet neighborhood, look this way.
Just when you thought everything in this town was at least $300K, along comes this house in Orchard Mesa. At 528 square feet, you won't be hosting any weddings or Christmas galas in the home, but that's okay. If you're looking for a home with RV parking and a nice lot, this may just fit the bill.

Home For Sale For $150K In Grand Junction, Colorado
This home at 1737 Palisade Street in Grand Junction, Colorado just hit the market in early March 2023. At the list price of $150,000, it won't be on the market long. It's a bit surprising an investor hasn't picked it up already.
Features On The Home
The listing at Realtor.com describes the home as:
one bed
one bath
528 square feet
77 square foot bedroom
wood stove
8,712 square foot lot
detached single-car garage
irrigation well included
RV/boat parking
This May Be Just Perfect
There is such a thing as owning "too much house." If the expense doesn't get you, the upkeep will. This home has a kitchen, bedroom, bathroom, and small office space. If you're a single person, what more do you really need?
Yes, it will need some work. Guess what? That can be some of the fun. If you possess skills when it comes to light carpentry, landscaping, and general maintenance, a little sweat equity may reap great benefits.
Cost Of Living
Property costs and rent have gone through the roof. It's a miracle anyone can afford any place to live these days. How much would it cost you each month to live in this house?
Let's say for a moment you put $25,000 down and mortgaged the remaining $125,000. Using the Google Mortgage Calculator, your monthly mortgage payment on a 30-year fixed at 7.5% would come to $879.00.
While that's anything but cheap, it may very well be the best deal in town. Given the incredible potential of the land this house occupies, this may prove to be a wise investment.
Hey, Waylon, What Do You Care?
The unbelievably high cost of real estate has me so mad I could squeeze a grape. How are people supposed to live? It was bad enough when I was trying to buy my first home in Grand Junction. Back then, a new home in this same neighborhood would have cost you $90,000.
Take a quick tour of this Grand Junction home. Regrettably, the listing did not include interior shots.
This Grand Junction Colorado Home Is On The Market For $150K
It's pretty hard to find any housing in Grand Junction, Colorado for under $225,000. This home is available right now for well below that amount.
You'll find this home in Orchard Mesa, not far from the Duck Pond. While it's not particularly huge, it may be the perfect home for you. If you're looking to invest in properties, this may be the perfect gateway. Take a quick tour.
NEXT: This Famous Stone House In Orchard Mesa Is Still On The Market
You've probably driven past this house thousands of times. Are you familiar with the well-known stone house just off the corner of 27 Road and Highway 50 on Orchard Mesa. Well, it's for sale for just under one million dollars. Take a quick tour.
KEEP SCROLLING: Stone Cottage Airbnb Offers Amazing Views of Paonia, Colorado
Relax in the vineyards of Paonia, Colorado at Stone Cottage Vineyard Airbnb. You'll love the mountain views, starry nights, and wine tasting to your heart's content. Scroll through the photos below and book your reservations for spring.