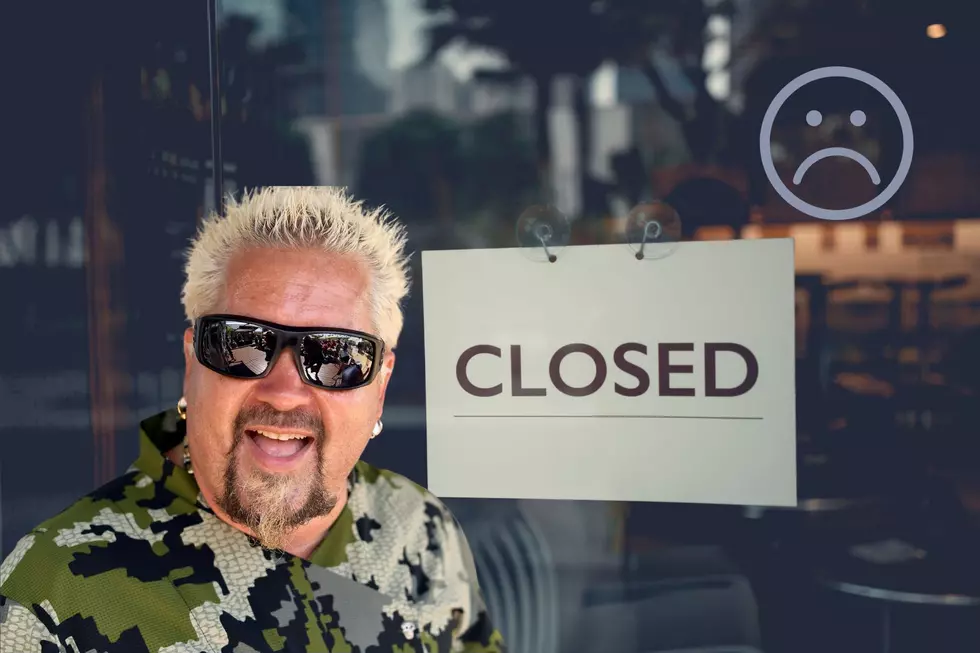 2 Colorado Guy Fieri Famed Restaurants Closed For Good After 12 Years
Getty / Canva
**Updated on August 1st, 2023**
A lot of Colorado restaurants have made Guy Fieri's "Diners, Drive-Ins, and Dives," over the years. Ironically many of them don't get the long-term love they anticipate after being on the show. That's sadly the case with these two local Colorado restaurants that closed earlier this year.

Colorado Restaurants Featured On Diners, Drive-Ins, and Dives, Close
As a restaurant owner, being featured on any sort of TV show is likely a good thing. One would assume that anyway. Maybe it's just the local newscast or being featured in some sort of commercial. That kind of love is amazing to local business owners. Having an entire TV episode dedicated to your local restaurant or bar takes it to a whole new level though, right?
When a local restaurant gets the call to be on a popular TV show like the old "Kitchen Nightmares," with Chef Gordon Ramsey, or "Diners, Drive-Ins, and Dives," with Guy Fieri, you're probably set for many years to come as people can't wait to try this restaurant they just learned about on their favorite TV show. That's not how it always plays out, as Colorado added another couple of local favorites (earlier this year) to the list of featured restaurants that have closed down permanently.
Both Spice Island Grill Colorado Locations Closed For Good
After 12 years, both of the "Spice Island Grill" locations in Colorado are permanently closed. Remember seeing this episode?
On Spice Island Grills's Facebook page, they had this to say regarding the closure:
The lack of quality and qualified workers, increasing prices, and decreasing demands are some of the factors that have contributed to this decision. Also, as a small family business, the business of "Life" has gotten in the way and therefore we have collectively, and individually decided to move on to other pursuits.
You can read the entire statement below...
Sadly many other local Colorado treasures, that were featured on famous TV shows, gave closed down as well...
These 11 Colorado Restaurants Featured on National Food TV Shows Have Sadly Closed
These Colorado restaurants once rose to fame as part of national broadcasts on the Food Network. Sadly, they are no longer in business. Scroll through the photos below to see these long-lost favorite places in the Centennial State.
Restaurants Guy Fieri Has Visited In Northern Colorado
Here's a look a the times Guy Fieri has brought his show Diners, Drive Ins and Dives to Northern Colorado.