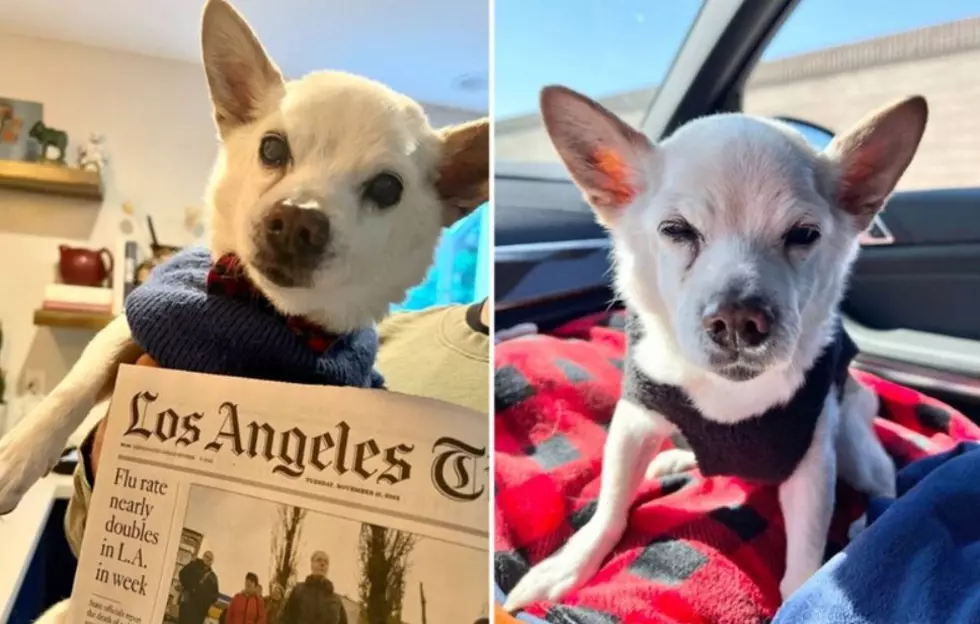 The Oldest Living Dog Was Adopted From a Colorado Shelter
Guinness World Records
Throughout the month of November, animal rescues and shelters across Colorado focused their efforts on helping older pets find forever homes. And in honor of November being 'National Adopt a Senior Pet Month,' comes an inspiring story that wouldn't have been possible without the help of a Colorado shelter.
Although Gino was adopted at two years old out of the Humane Society in Boulder, Colorado, he is now recognized as being the oldest living dog in the world.
Gino is a 22-year-old Chihuahua and Eskimo mix who found a loving home back in 2002 when a group of roommates decided to rescue him from the local shelter.
According to ABC7 News, after graduating college, one of the roommates, Alex Wolf, took Gino back to Southern California with him.
In October, a story written about the passing of the world's oldest dog piqued Wolf's curiosity. He began to wonder if Gino might be next in line, as far as seniority goes. Upon calling the Boulder humane society and getting the official birth records, Wolf learned that Gino was born in September 2000.
From there, Wolf submitted Gino's geriatric statistics to the Guinness Book of World Records. Now, the pooch has officially been named the 'Oldest Living Dog' on earth.
Gino currently resides in Los Angeles, where he fits in quite well with his newly-found celebrity status. Given his age, Wolf says that his beloved dog is still in relatively good shape, and enjoys neighborhood walks and lounging by the fireplace.
25 Dog Breed-Specific Rescues to Find Your Furry Friend in Colorado
Just because you want your next furry friend to be a specific dog breed doesn't mean you can't still adopt them from a rescue. Read on to see the 25 dog breed-specific rescues in Colorado where you can find your next four-legged family member.