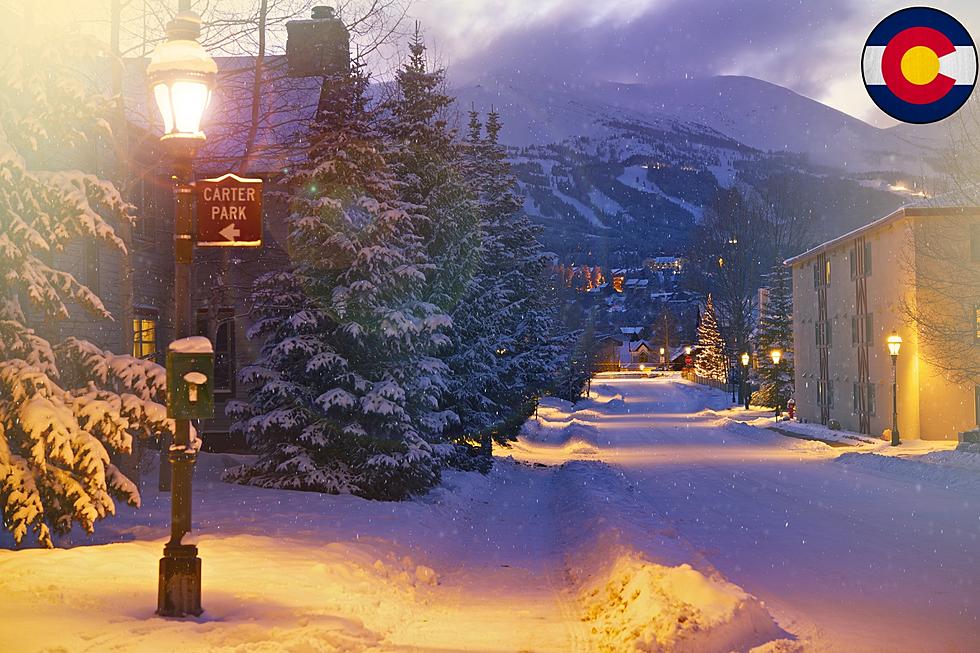 10 Colorado Christmas Towns You Should Visit This Winter
Canva
The holidays are right around the corner, and Colorado's Christmas towns are getting ready to kick off the season with tree lightings, sleigh rides, and several visits with Santa.
Which Colorado towns are the best places to spend the holidays? Keep going to take a virtual tour of thirteen of Colorado's best Christmas Towns to spend the holidays in this winter.

Christmas Towns From The Hallmark Channel
Several Colorado towns have been the backdrop to several holiday films featured on the Hallmark Channel. As recently as 2019, Vail was featured in the Hallmark movie "Winter In Vail." Keep reading to see the Colorado communities your family can visit this winter to create holiday memories.
Best Chance For A White Christmas
Many of the thirteen Colorado Christmas towns featured below stand an excellent chance at a White Christmas. Communities like Aspen, Breckenridge, Vail, and more often stand a 75% chance or better to receive snow on Christmas day most years.
Colorado's Coldest Christmas Town
Some of the coldest Christmas temps in Colorado have occurred on the Front Range:
1876: Christmas in Denver -15 below zero
2017: Christmas in Holyoke -12 below zero
This winter, Colorado is expected to see colder-than-average temperatures and above-average snowfall. See Colorado's winter forecast from the Farmer's Almanac here.
Keep going to get into the holiday spirit by visiting 13 of Colorado's best winter Christmas Towns you can spend time in this holiday season.
10 Colorado Christmas Towns You Should Visit This Winter
Ready to ring in the holiday season in Colorado? Christmas is alive and well in the Centennial State, and especially in Colorado's Christmas towns. We're showing off 13 of Colorado's best places to visit during the holiday season. Open our app and tell us which one is your favorite winter wonderland.
Gallery Credit: Wesley Adams
LOOK: Colorado Shares the Best Gift We Ever Got on Christmas Morning
Everyone has a special gift they can remember getting as a kid on Christmas morning. From Ralphie's Red Rider BB Gun to a new bike, many of us have a memory from one special Christmas in particular. What was your favorite Christmas gift of all time from your childhood?
Gallery Credit: Wes Adams
Ho Ho Ho: Western Colorado Cities as 'Christmas Vacation' Characters
What if the characters of the film 'Christmas Vacation' were actually western Colorado towns instead?