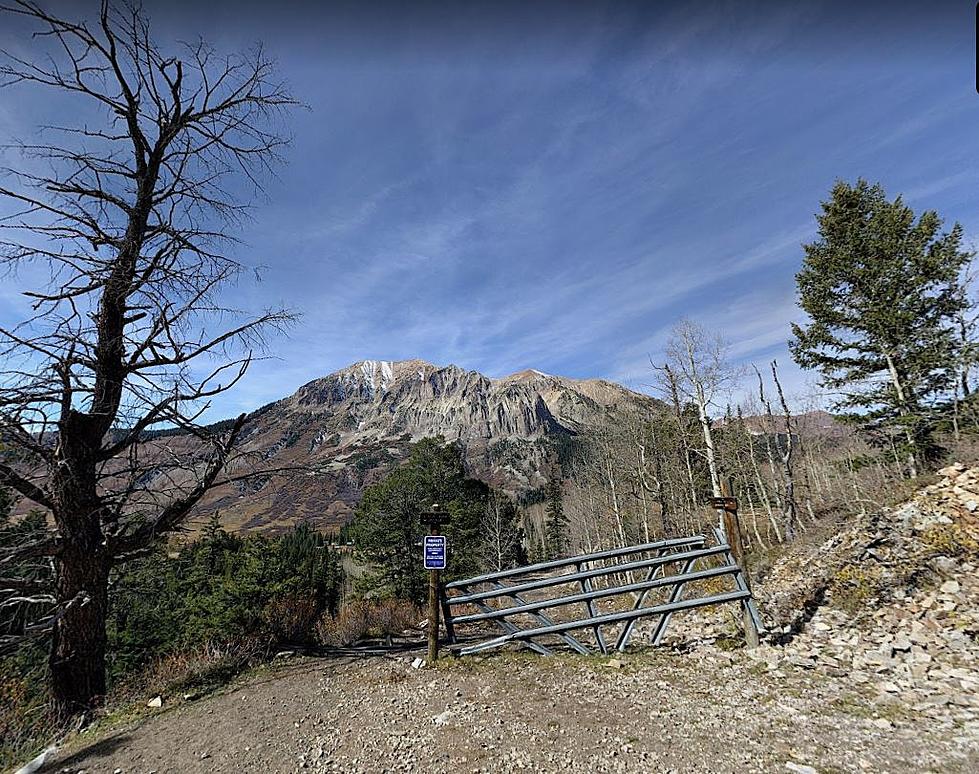 Gothic, Colorado, is a Ghost Town – In More Ways Than One
Google Maps
Following the collapse of the Silver Boom in the late 19th century, many of Colorado's mining towns were left abandoned. Sites across the state that were once bustling with prospectors and their families now sit quietly undisturbed.
Gothic, Colorado, is one of those places.

History
In 1879, an explosion occurred at Sylvanite Mine, near this Gunnison County location, and sent pieces of "wire silver" into the surrounding fields. Because of that, Gothic soon became a hot spot for silver mining. Prospectors established a camp, and several thriving mines were built close by. Ruby silver, pyrite, galena, and gold were also discovered in the area. President Ulysses S. Grant even traveled to this Colorado mining town in hopes of striking it rich with silver.
The population in Gothic peaked in 1881 with approximately 1,000 residents and 200 buildings. According to historians, the town boasted eight saloons, a grocery store, a newspaper, a post office, and a dance hall where residents gathered to blow off steam after long days of working in the mines.
LOOK: Discover the Lost Ghost Town of Dyersville, Colorado
However, the rush here was short-lived. By 1896, most of Gothic's residents had moved out, leaving the town deserted and empty. Dozens of buildings were abandoned by the miners who once called Gothic their home.
In 1928 the town had just one permanent resident left.
Hardships and Hauntings
Many of Gothic's residents faced hardships while living there. Snowslides left men frozen to death, mines collapsed on workers, and violent disputes led to bloody murders. The boarded-up town hall even has a few bullet holes in its wooden walls, left behind from one of those angry arguments. On March 5, 1881, an innocent man was tragically hung from a tree while the townspeople celebrated his death - some say it was a racially motivated attack.
The spirits of those who died during this challenging era are believed to still be lingering in Gothic.
For example, a ghost is reported to hitchhike around the cemetery in Crested Butte, asking for a ride to the Gothic townsite. Drivers who have picked him up say he appears dirty and smells bad. Others who have encountered this paranormal presence noted the man asking about the strange wagon he's riding in.
RELATED: Explore What's Left of Morley, Colorado
Rocky Mountain Biological Laboratory in Gothic
With the Gothicites gone, the entire town was purchased and converted to the Rocky Mountain Biological Laboratory which still operates today. The lab specializes in the research of climate change, ecology, pollination biology, the study of yellow-bellied marmots, and more.
Many of the historic cabins and buildings remain intact and are used by researchers working for the lab. Approximately 180 people are in residence there during the summer field season. According to Rocky Mountain PBS, the Rocky Mountain Biological Laboratory is internationally known for its research that's conducted in high-altitude areas.
Gothic as a Ghost Town
Surrounded by the scenic West Elk Mountains, Gothic sits at 9,485 feet elevation, just about 5 miles outside of Crested Butte. Driving on Co Rd 317 through this Gunnison County ghost town gives a glimpse at what life looked like for miners in Colorado more than a century ago.
It's also a literal ghost town, attracting paranormal enthusiasts who want to investigate and explore the haunted western destination for themselves.
Alphabetical Tour of Colorado's Ghost Towns
There are over 300 ghost towns peppered throughout the state of Colorado. Some of these towns are very well preserved with a few residents. Others are completely abandoned with very little left to explore. Regardless, venturing through one of these towns will give you a look into Colorado's rich mining history.
Exploring the Abandoned: Colorado's Top 10 Ghost Towns
If you explore any of Colorado's 300 ghost towns, you'll want to start with these since they're the most popular.
Gallery Credit: Emily Mashack
Why You Should Not Wander the Colorado Ghost Town of Nevadaville
The roads near Central City Colorado provide some incredible scenery, but one wrong turn and you'll end up near a few abandoned town sites from Colorado's mining era. The ghost town of Nevadaville can still be seen today, but visiting comes with a few risks you should know about.
WARNING: Under no circumstances should you enter this property. By doing so you risk bodily harm and/or prosecution for trespassing on private property.
Gallery Credit: Wes Adams