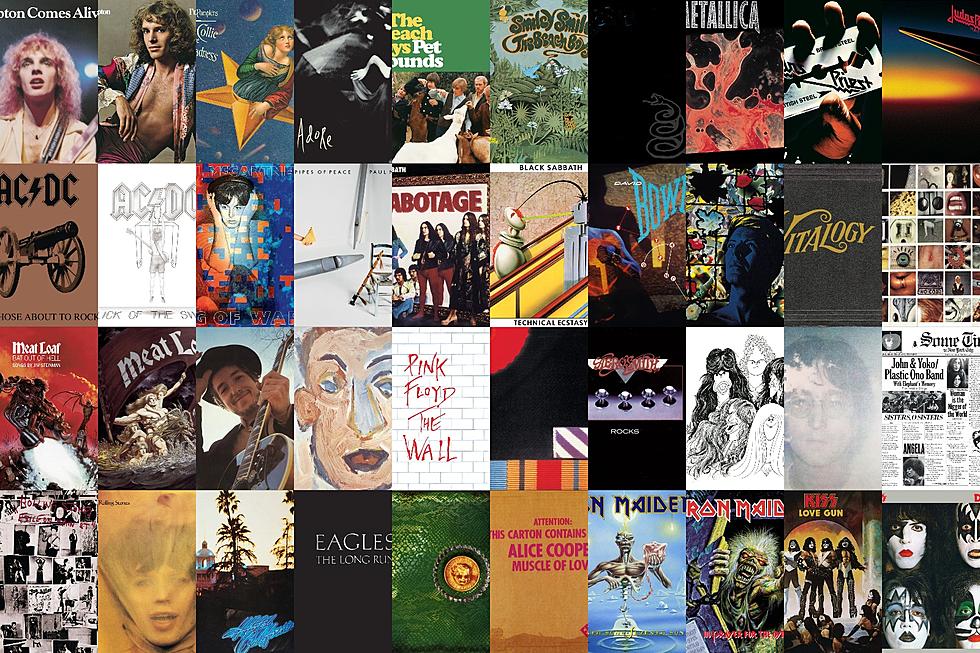 20 Rock Artists Who Followed Up a Classic Album With a Dud
UCR
Making a classic album is awesome. Having to follow it up is not.
History is littered with tales of artists who released a landmark record that was beloved by critics and bought en masse by the public, only to buckle under the pressure to release a follow-up. Try as they might, some artists just can't capture lightning in a bottle twice in a row.
Or, maybe they had already captured lightning two, three, four, five times in a row — but inevitably, the hot streak has to stop eventually. Add grueling tour schedules, legal headaches, intraband dysfunction and ample drugs and alcohol to the mix, and the likelihood of disaster only gets higher.
There are several different ways to categorize a dud. Some albums can sell millions of copies and still be considered a disappointment because the songwriting is clearly of a lower caliber. The Rolling Stones' Goats Head Soup and Metallica's Load both topped the charts, but fans and critics agreed they paled in comparison to their respective predecessors, Exile on Main St. and Metallica.
Other times, bad albums — or at least left-field ones — are also met with paltry sales. Without a hit single to boost its prospects, AC/DC's Flick of the Switch stalled at No. 15 on the Billboard 200 and sold a fraction of the chart-topping For Those About to Rock We Salute You. And in the wake of their groundbreaking Pet Sounds, the Beach Boys earned their worst chart placement to date with the befuddling Smiley Smile.
Luckily for these artists, the record-buying public typically has a short memory. Some were able to bounce back from catastrophe with their next album, while others fell into years-long tailspins. Read our list below to see 20 Rock Artists Who Followed Up a Classic Album With a Dud.
20 Rock Artists Who Followed Up a Classic Album With a Dud
It's not easy capturing lightning in a bottle twice in a row.
Gallery Credit: Bryan Rolli