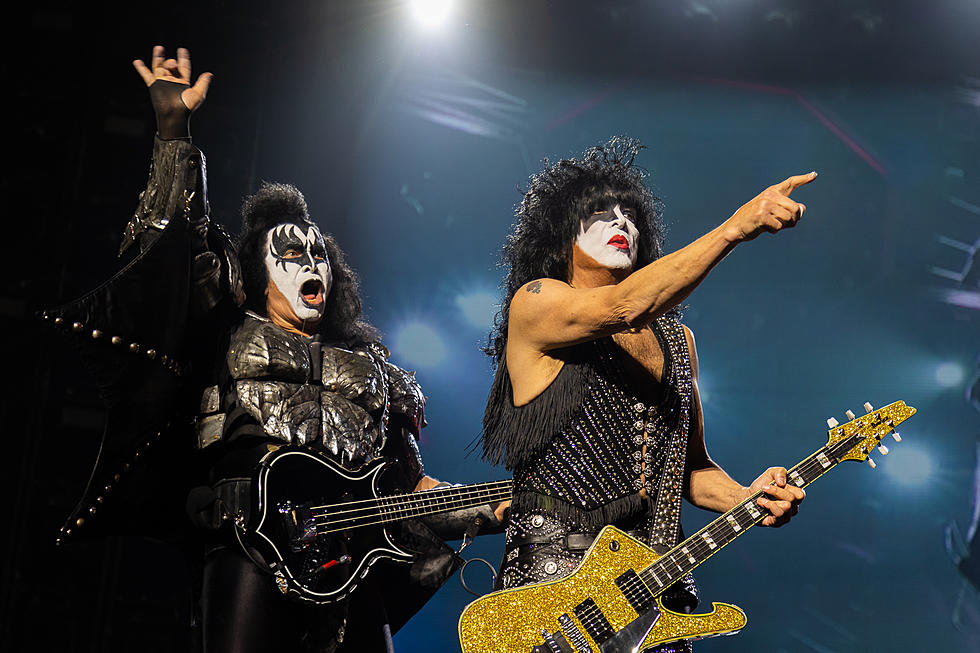 Kiss Announces Pay-Per-View Event for Final Show
Bryan Rolli, UCR
Kiss will officially reach the end of their End of the Road Tour on Dec. 2 at New York's Madison Square Garden, and they're offering fans from all over the world a chance to bid them farewell with a livestream pay-per-view event.
The rockers' final bow will stream worldwide exclusively on PPV.com and also be available on pay-per-view via cable and satellite operators in the United States and Canada. The concert will cost $39.99 in those territories and $14.99 outside of North America. No subscription is required. Indemand, the parent company of PPV.com, will also carry the event through its network of cable, satellite and telco providers, including Xfinity, Spectrum, Contour, Optimum, Fios, DirecTV and more.
It's been a long time coming for Kiss, who launched the End of the Road Tour in January 2019. They paused the trek in 2020 due to COVID and resumed it in summer 2021. The face-painted rockers have played more than 200 shows throughout North America, South America, Europe, Asia and Oceania on their farewell voyage.
Is This Really the End for Kiss?
Although Kiss will allegedly hang up their platform boots for good after Dec. 2, the band could conceivably continue in some other capacity after their farewell tour concludes.
"Kiss is like an army or a sports team," Paul Stanley told UCR last year. "When the MVP is no longer playing or retired, the team doesn't call it quits. On a battlefield, an army, when they lose soldiers, doesn't wave the white flag. Somebody else picks up the weapon and runs forward. So in one form or another, I believe there will always be a Kiss."
READ MORE: Kiss Albums Ranked
"The Blue Man Group and Phantom of the Opera tour around the world with different personnel," Gene Simmons separately mused. "There could and should be a Kiss show, kind of live onstage with effects and everything else, but also a semi-autobiographical thing about four knuckleheads off the streets of New York that ends with the last third as a full-blown celebration, a full-on performance."
Kiss Live in Austin, Oct. 29, 2023
The Gods of Thunder brought their End of the Road farewell tour to Austin's Moody Center.
Gallery Credit: Bryan Rolli