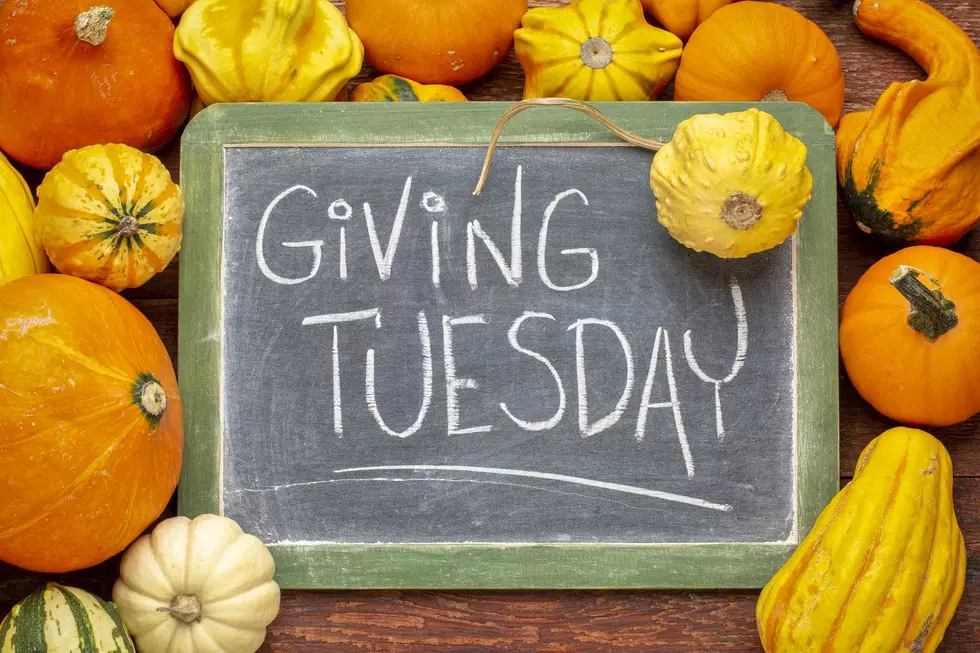 Giving Tuesday and Colorado Gives Day
Getty Images/Thinkstock
It's Giving Tuesday. A day to give to others. As their website says "Let's transform the world through radical generosity. Giving Tuesday reimagines a world built upon shared humanity and generosity." There are so many great ideas on how you can help others today and every day.
You can pay for the next person in line at the drive-thru, or the coffee shop, or give a good review of a local business. You could even pledge to pick up trash. The great news is that you don't have to donate a lot of money to a specific cause to join in on Giving Tuesday. Everyone has something to give. It can be as simple as making someone smile or giving the gift of your time. Volunteer at the local food bank, or your child's school. Some places even need virtual volunteers.

While Giving Tuesday is today, don't forget about Colorado Gives Day. It is the largest giving event in the state, and it happens annually on the first Tuesday of December. This year it will be on December 6th. Since it began in 2010, more than $362 million has been raised for Colorado non-profits.
There are so many worthwhile non-profit organizations throughout Colorado, and many right here in Montrose. You can find a lot of them, on the Colorado Gives website including Peer Kindness, Community Options, The Dolphin House, and many more.
While the gala events are great to show support for these causes, most non-profits need support year-round. Some need monetary assistance, and others need the gift of time. It's up to you to choose how to give.
Personally, I think every day should be a day of giving. Helping others when they need it the most. What if you helped just one person today? Open the door for someone at the local Post Office or offer to watch the neighbor's child for an hour, so they can take a quick trip to the store. If everyone helped just one other person during the course of one day, think of how many people would benefit.
Giving Tuesday & Colorado Gives Day