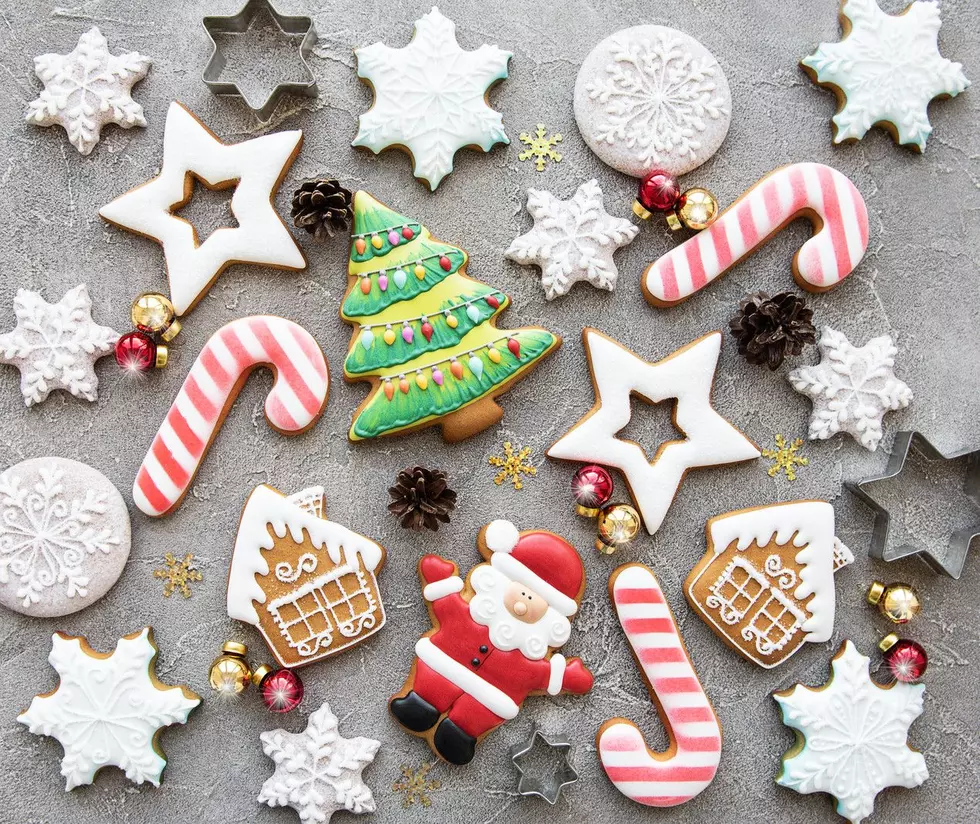 Colorado's Most Popular Christmas Cookie
Getty Images/Thinkstock
One of my favorite things to do at Christmas time is bake cookies. We did it growing up, and I'm trying to carry on that tradition with my girls. Though most of the time, it's typically me mixing and baking all the cookies, and the girls show up for taste testing.
What's the most popular Christmas cookie in Colorado?  It all depends on who you ask.

The Spruce Eats compiled a list of the most popular Christmas cookies by state. According to their list, the cookies favored by Colorado are Bizcochitos or Anise cookies. If you like the flavor of licorice, this may be your choice too. I happened to glance at some favorites for other states on the list. California's choice is vegan chocolate chip bacon cookies. I hear chocolate-covered bacon is delicious, but I think I'd rather have the real thing, than a vegan variety.
Let's Eat Cake's website also has a list of favorites. According to their list, the number one in Colorado is thumbprint cookies. Buttery cookies with a dollop of jam in the middle of the thumbprint. They do suggest trying it with hot pepper jelly. A friend of mine gave me some raspberry-jalapeno jelly a few years ago, and I ate it on Club crackers, so I bet this suggestion would be pretty tasty too.
There's a similar list on the Martha Stewart website, which lists snowball cookies as the favorite in Colorado. Once again, I glanced through the list. California likes Mini Christmas cookies. Is that a "thing" or are they just little cookies? I've not heard of Kitchen sink Christmas cookies, which, according to the list, are the favorite in Arkansas. With M&M's, peanuts, pretzels, marshmallows, and sprinkles, I bet they are wonderful.
According to the Betty Crocker website, Colorado's choice is Easy Spritz Cookies. I'd never heard of them, but looking at the pictures and recipes, these are another kind of buttery cookies.
Two years ago, we made 8 different batches of cookies at Christmas time. Some had chocolate, some had peppermint. Some were frosted, and some were plain. Some had sprinkles, and some didn't. As for the favorite Christmas cookies at our Colorado house? It's a tie between an oatmeal raisin and sugar cookies with red and green sprinkles. Santa likes the sugar cookies we leave out for him, too.
So again, in Colorado, the favorite Christmas cookie depends on who you ask.
Colorado's Most Popular Christmas Cookie